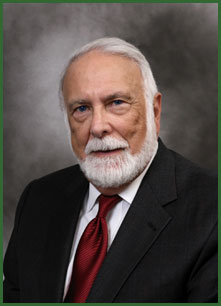 RICHARD A. GROSSMAN is a senior litigator and a founding member of the firm. He concentrates on professional malpractice defense, personal injury claims, corporate litigation, civil rights claims, commercial litigation and white-collar criminal matters.
He earned a Bachelor of Arts degree from Rutgers University in 1955, graduating magna cum laude. While at Rutgers he was selected for membership in Phi Beta Kappa and was named a Henry Rutgers Scholar. He attended Harvard Law School, graduating with an L.L.B. in 1958. He was admitted to practice in the State of New Jersey in 1958. He has also been admitted to practice in the United States district courts for the District of New Jersey, the Eastern District of New York and the Southern District of New York; the Third Circuit Court of Appeals and the United States Supreme Court.
Mr. Grossman went into the private practice of law in 1959. He served as an assistant prosecutor for Ocean County from 1961 to 1969. During that time he also served as a member of the Lakewood Township Housing Authority. He was appointed a judge of the Ocean County Court in 1969, becoming one of the youngest ever to be appointed to the bench in New Jersey. In 1974 Mr. Grossman declined a reappointment to the bench, deciding to return to the private practice of law.
He has been active in several organizations devoted to enhancing the Bar of the State of New Jersey, the practice of law and the general administration of justice. He has been a member of the Ocean County Bar Association, and he was a trustee and president of that body. He served for five years as a trustee of the New Jersey State Bar Association. Mr. Grossman has also been a member, trustee and president of the Trial Attorneys Association of New Jersey; a member of the American Bar Association and the Defense Research Institute.
Mr. Grossman was appointed by the Chief Justice of the New Jersey Supreme Court to the Disciplinary Review Board, having previously served as a member of the Ocean County Ethics Committee. He achieved recognition by his peers in the trial bar by being elected a Fellow of the American College of Trial Lawyers, a prestigious nationwide organization, of which only a select few are invited to join, and by his inclusion in The Best Lawyers in America, a publication of nationally recognized attorneys. He is a past recipient of the Trial Attorney of the Year award by the New Jersey Trial Attorneys Association.
Mr. Grossman has litigated hundreds of cases, including complex medical malpractice claims involving devastating injuries, civil rights claims, employment cases, corporate matters, and white-collar criminal cases. Few can match his trial experience or his record of success. His view of the successful attorney-client relationship is plain and telling:
"Any dispute in which you are involved, whether making a claim or defending against one, is personal. Your relationship with any law firm you hire to represent you should also be personal. We at Grossman & Heavey appreciate that, and we care for and get to know each of our clients as individuals, not numbers. We know that building such a personal and, ultimately, trusting bond with our clients, combined with our legal expertise, is the best formula for success. Our track record is our proof."
In his spare time, Mr. Grossman enjoys golf, travel and reading.
---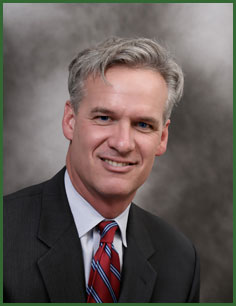 THOMAS J. HEAVEY is the managing partner in Grossman & Heavey. In addition to managing the day-to-day operations of the firm, he is an experienced trial attorney who has tried numerous cases in most of the counties in New Jersey and in the federal courts.
Thomas Heavey concentrates on professional liability defense, employment law defense, commercial litigation, insurance coverage disputes, corporate litigation, liquor liability defense, and defense of municipal court cases.
Mr. Heavey attended Wake Forest University, where he received a Bachelor of Arts degree in English, graduating magna cum laude in 1982. He was elected a member of Phi Beta Kappa. He studied law at Fordham University School of Law, earning his juris doctorate in 1985.
Mr. Heavey completed a judicial clerkship with the Honorable Alvin Yale Milberg, A.J.S.C., the chief judge of the New Jersey Superior Court, Monmouth County, from 1985 to 1986. He was admitted to the practice of law in the State of New Jersey and the United States District Court for the District of New Jersey in 1985.
Mr. Heavey is a member of the Monmouth County Bar Association. He is a past member of the Hospital Law Section of the New Jersey State Bar Association and he was selected to be a member of the Association's special Subcommittee on Uniformity of Trial Practice.
In addition to his litigation work, Mr. Heavey has been an invited lecturer before organizations whose members are in the healthcare field, with topics ranging from risk management and avoidance of malpractice claims to the "nuts and bolts" of how to manage the successful defense of a claim once it is filed. His lectures have uniformly received high marks and earned him repeat invitations.
Mr. Heavey's professional philosophy is what endears him to his many clients:
"I always imagine myself in my client's shoes and ask: 'How would I like to be represented? What would I expect of my attorney? How would I want my valuable dollar best spent to achieve my goal in the quickest, most efficient way?' By pondering those simple but important questions on a daily basis, I find that I am most effective. More important, I find that my clients are satisfied and return to me when a new legal matter arises."
Mr. Heavey resides in Brielle with his wife, Cindy, and his two daughters. He is vice chairman of the Brielle Planning Board and a trustee of the Brielle Education Foundation, a non-profit organization whose aim is to raise private funds to benefit the schoolchildren of Brielle and to keep property taxes low. Mr. Heavey enjoys tennis, golf, skiing, and coaching recreational basketball for elementary schoolchildren in his town.
---
MICHAEL G. HALPIN, ESQ. is an associate attorney with the firm. He concentrates in the areas of medical malpractice defense, general liability defense, commercial, contract litigation, and real estate.
Mr. Halpin earned his Bachelor's Degree in Business Administration with minor concentration in English and Biology from St. Michael's College in Vermont. Following college Mr. Halpin worked in New York City where he was responsible for directing production at multiple facilities for a successful garment manufacturer. Thereafter, Mr. Halpin attended Western New England College School of Law, in Springfield, Massachusetts, where he obtained his J.D. Degree in 1986.
While in law school, he was elected Vice President of the Student Bar Association, he was appointed to the Moot Court Board, and he was the Features Editor of the school newspaper. He was nominated for Who's Who in American Law Students and he was asked to give the commencement address at his graduation. He was admitted to practice law in the State of New Jersey and in the United States District Court for the District of New Jersey, in 1986. He is a member of the Ocean County Bar Association and the New Jersey State Bar Association.
Before joining Grossman & Heavey, Mr. Halpin was a partner in a law firm that specialized in multiple areas of practice. He brings to Grossman & Heavey a broad practice base, which gives him a unique perspective in handling complex disputes. He has tried numerous cases to conclusion, in both the state and federal court, in the areas of medical malpractice, general liability, contract disputes, and estate administration.
His perception of his role as a lawyer has evolved from his life's experience: "My father impressed upon me at a young age that your reputation is everything. With much of the work that I do, my client's reputation is at stake. I never forget that. Nor do I lose sight of the fact that the dispute at hand may not always lend itself to a simple solution. Sound legal advice is the product of a collaborative process between attorney and client. That is what my clients need. That is what I am here to do."
Mr. Halpin lives in Wall Township with his wife, Nina, and their son, Alexander. He is a member of the board of directors of his homeowner's association. He is active in coaching his son's baseball and soccer teams. He also enjoys boating, golf and skiing.